Make the hiring manager's job easier
Enable hiring managers to provide complete information using a questionnaire that covers all the bases.
Automatically add available interview times.
Speed up communications between recruiters and hiring managers by minimizing the need for calls, texts and email.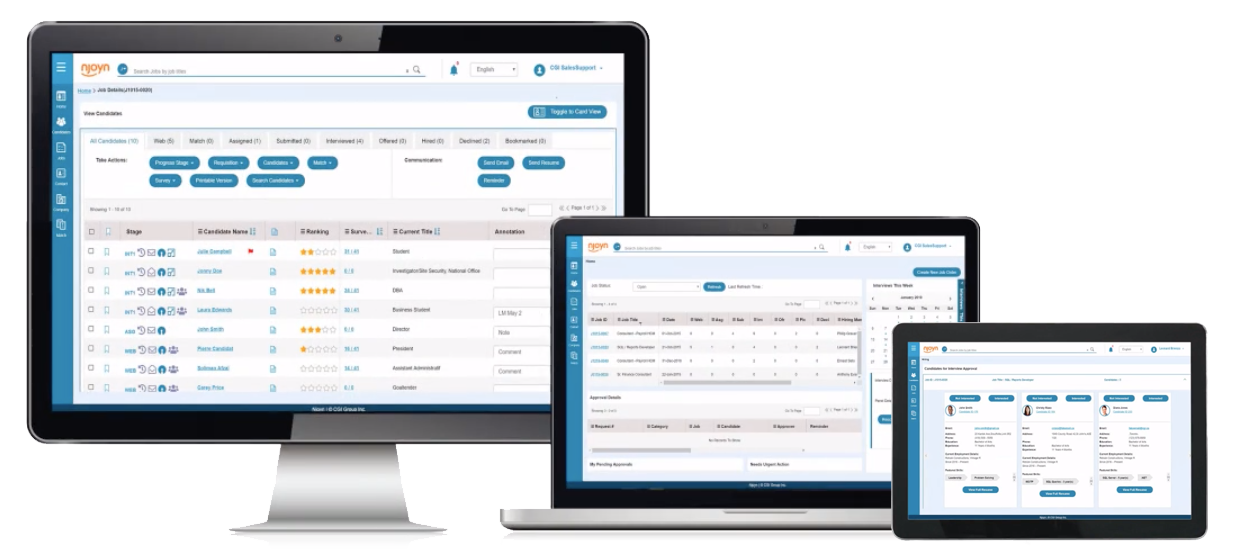 Onboard new hires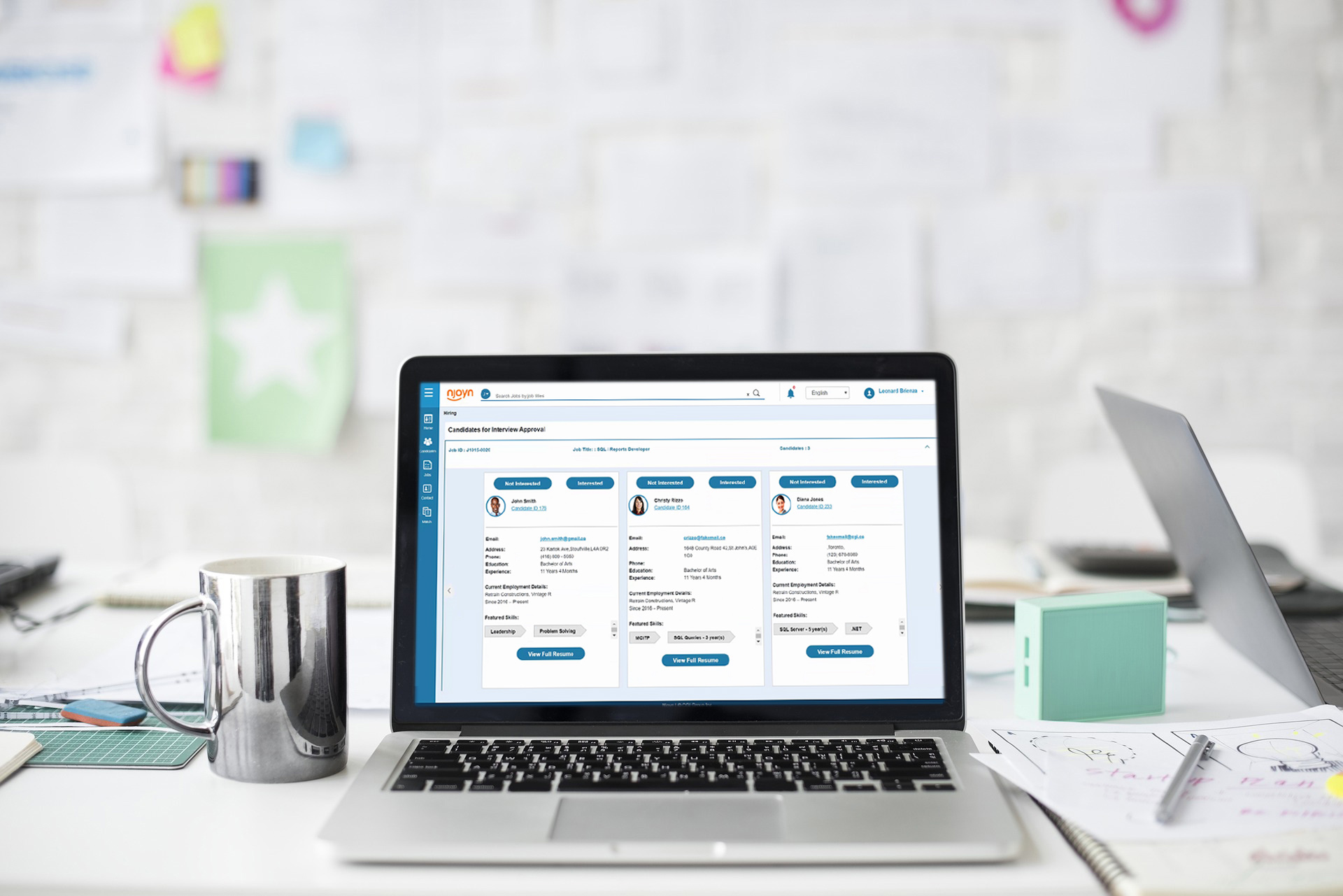 Perform professional-level background checks.
Eliminate bias from hiring panels.
Have Njoyn handle approval chains automatically – no human intervention required.
Enable discussion of pending applications within Njoyn.
Preboard successful candidates to keep them engaged in the period between acceptance of the job offer and their first day on the job.
Survey successful candidates, hiring managers and other stakeholders once the hiring process is complete.